Movement Medicine
Movement Medicine is facilitated by Lynn Campbell

My practice and my work as a Movement Medicine Teacher is deeply part of who I am. I've taught and worked in this field for many years.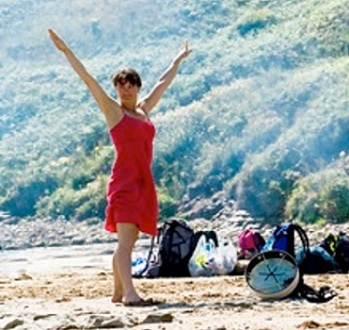 I worked for over ten years as a primary school teacher and teacher for children with special needs - movement play was always part of my passion and my work. 

In 1998, having studied on the MA programme at The Laban Centre, I moved back to the North East  to develop my work as a Dance Movement Psychotherapist and as a freelance dance artist.

Since then, I have worked in Mental Health and Special Education and co-founded the Bare Toed Dance Company which specialises in offering movement play and dance to young children and their parents/teachers/carers.

I also work as an Active Birth Yoga teacher offering movement for pregnancy sessions &  I now weave Movement Meditations into this work too.

In 2006 I began studying with the School of Movement Medicine (an integration of physical, artistic, shamanic, devotional and therapeutic practice), and am now a qualified Movement Medicine Teacher.

email: lynncam5@aol.com phone: 07906854092